EVRO 701 AC - 501 AC - 2001 AC
Specially designed blades, parts without cutting product;
This ensures that the product is cubic and produces less flour compared to cutting blades.
The shredding blades are hardened by nitration; It is designed to prevent wear.
TYPE

Evro 701 AC

Evro 501 AC

Evro 2001 AC

2 layer steel blade rollers

2 layer teethed rollers

3 layer teethed rollers
ELECTRIC

Evro 701 AC

Evro 501 AC

Evro 2001 AC

380-400V/50Hz~1,7Kw

380-400V/50Hz~2,3Kw

380-400V/50Hz~4,65Kw
* able to modify customer electric system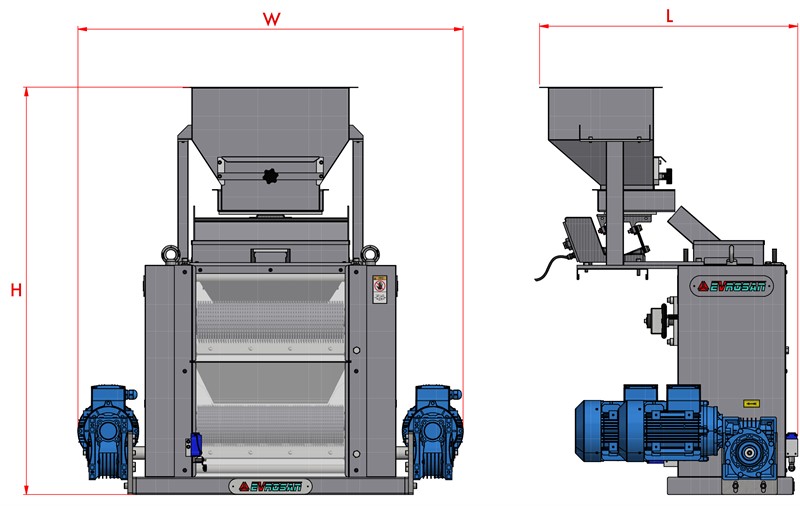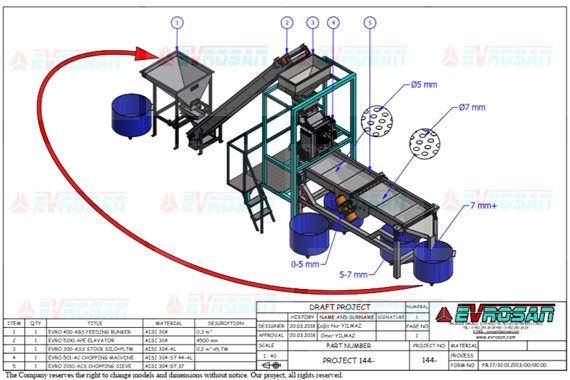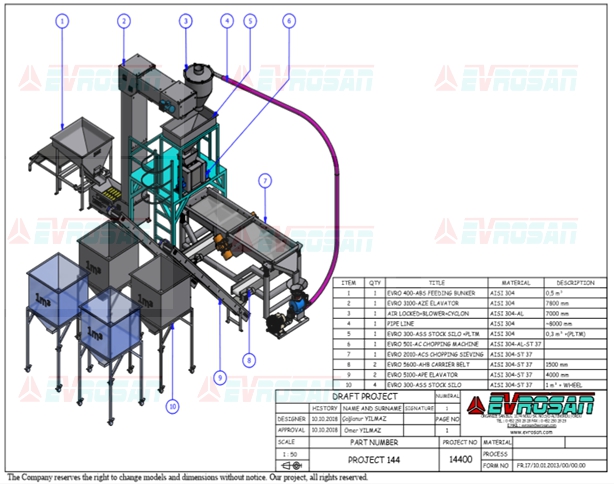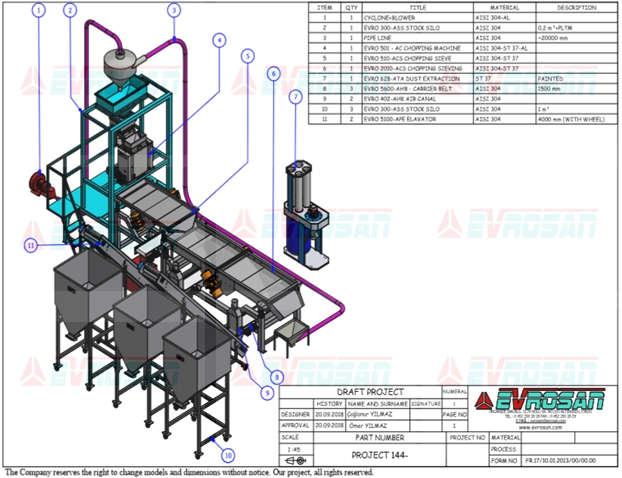 ---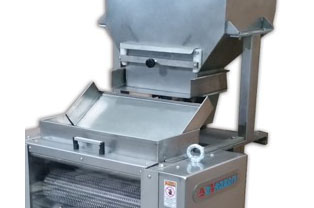 Height adjustable cover is standard at the feed bunker exist.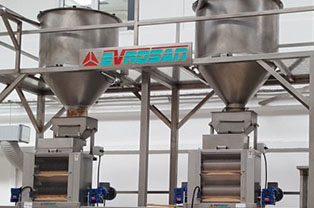 The product feed is made with speed adjustable electromagnetic vibrator on the machine. On this count the amount of product entering the machine is kept under control.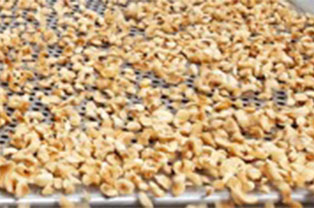 Specially designed blades cut without cutting the product. Therefore, it is ensured that the product is more cubic in shape and less flour ratios are obtained compared to the cutting blades.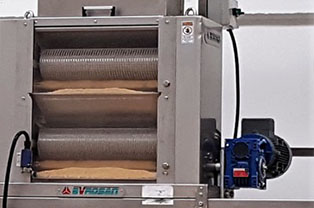 The distance between the splitting blades is mechanically adjusted.
---
Transparent covers and safety switches are standard on the front and rear surfaces. The front and rear covers are easily removed from the skids.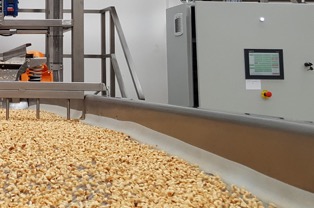 The manual electric control system is standard. PLC is produced according to the project.