EVRO 506 ATO
EVRO 507 ATO
EVRO 508 ATO

AUTOMATIC SALTING AND SEASONING MACHINE
It is used automatically for salting and seasoning before entering the roasting ovens.
All surfaces that come into contact with the products are manufactured in accordance with the food.
In our Automatic Salting and Soshing Machines, the PLC display is standard, and the system is automatically controlled by this system.
kg
per batch

volume
per batch (lt)

kg
per batch

kg
per batch
ELECTRIC

380 - 400V/50 Hz ~ 2,9 Kw
* able to modify customer electric system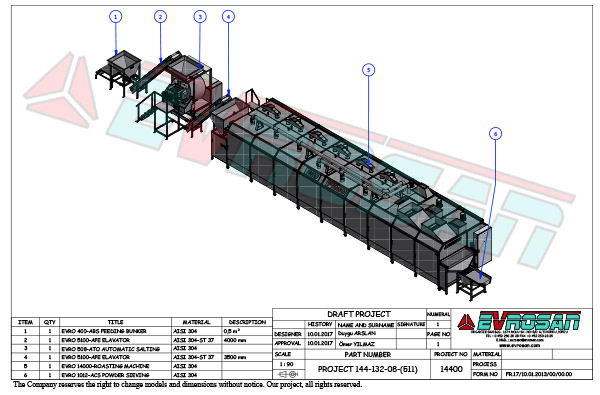 ---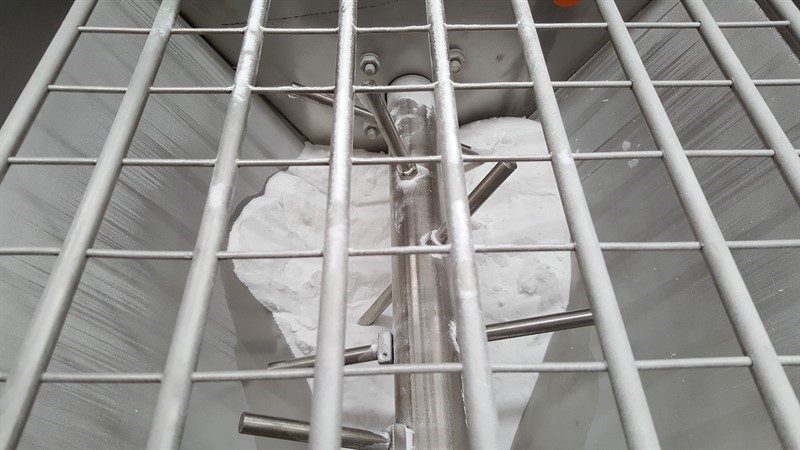 It is used for salting or seasoning for nuts
Salting and Seasoning Machine is designed to work with charge-charge.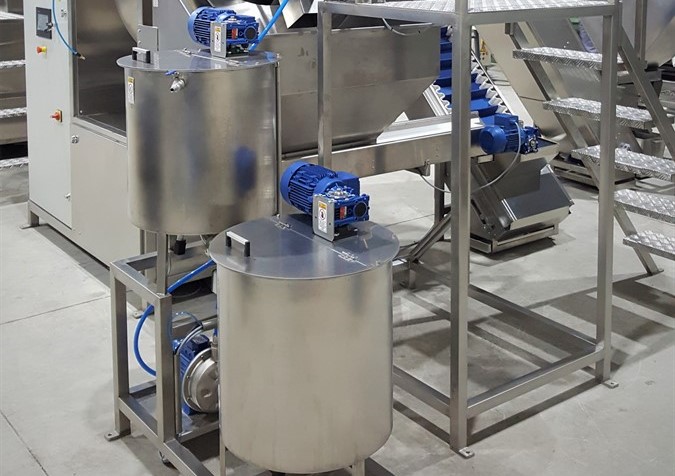 The amount of salt and mixture to be mixed into the product can be adjusted in the desired ratio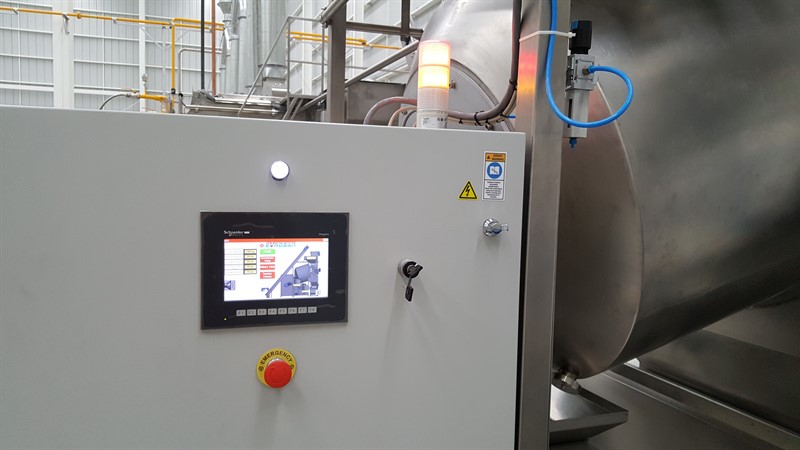 PLC control system is standard, optionally manufactured with manual control.
---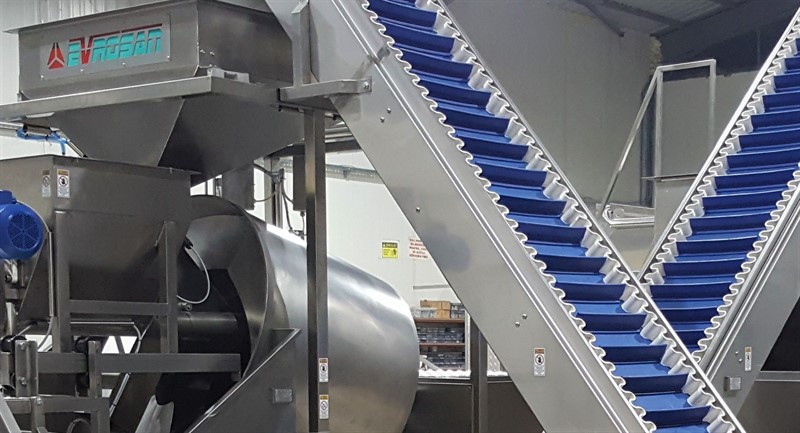 All surfaces in contact with the product are food grade polyamide and AISI 304 quality stainless steel.